Landlord Representation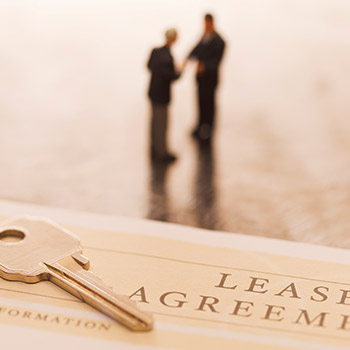 Let's Lease or Sell Your Property!
Landlord Representation - Retail & Commercial Leasing
Local Connection. Global Reach. Best-In-Class Real Estate Services.
Blatteis Realty represents an unbroken tradition of serving local, regional, national, and international property owners since 1922. Our firm provides Landlord Representation and Advisory to property owners and developers throughout the San Francisco Bay Area. Our professionals collaborate with owners and developers to reposition and market their real estate assets to attract the most desirable tenants.
Our services include expert retail leasing, office leasing, property acquisition, and disposition. We provide Landlords the strategic advice, knowledge, and resources to achieve their goals and exceed their expectations. We apply our company's talents and tailor our services to meet the needs of premier and primarily urban orientated commercial property owners. Blatteis Realty continues to be successful in San Francisco Bay Area's leading fashion, retail, and entertainment centers. Since our inception, our firm has completed tens of thousands of real estate transactions providing an unrivaled level of experience and proven track record.
Blatteis Realty has developed a solid reputation for professionalism, integrity, and innovative leasing solutions for our clients. Our long-term local presence in San Francisco coupled with our international reach delivers a truly unique and thorough suite of services to our clients. Our team takes a proactive approach to marketing properties and securing the most suited tenants for our clients.
Retail Lease Transactions Case Studies:
2125 Chestnut Street

– Leasing of the first neighborhood Apple location in San Francisco, at the time, an unprecedented direction for the tenant and turning point for dramatic growth for this shopping street.

51 Geary Street

– Leasing of the first and only Cheesecake Factory in San Francisco overlooking Union Square.

1 Grant Avenue

– Innovative and iconic leasing transaction converting an iconic bank building to Emporio Armani's San Francisco flagship location.

3127 Fillmore Street

– Leasing of Michelin Star Restaurant Atelier Crenn (a top rated internationally recognized chef and restaurant operator) in the Marina District of San Francisco.

1 Stockton Street

– Sephora – Leasing of San Francisco flagship location to LVMH group.

256 Sutter Street

– Benefit Cosmetics, an LVMH Company – Leasing of San Francisco flagship location near Union Square

449 Powell Street

– Walgreens – Construction management for seismic retrofit and leasing of historic downtown San Francisco corner.

44 Montgomery Street

– Starbucks + First Republic Bank – Landlord advisory and leasing at the main street level retail of one of San Francisco's most premier office towers.

2159 Chestnut Street

– Leased one of The Gap's largest neighborhood locations in San Francisco at the time.

1000 Grant Avenue

– Leasing of Bank of East Asia.
Select List of Office Leasing Transactions in San Francisco:
100 Broadway

– Leased entire building (over 23,000 SF).

2100 El Camino Real in Palo Alto

– First Republic Bank (over 45,000 SF).

449 Powell

– Near Union Square. Leased entire building (over 35,000 SF).

200 Sutter Street

– Leased entire building (over 20,000 SF).

333 Kearny Street

– Leased entire building (over 25,000 SF).

2001 Van Ness Avenue

– Leased multiple suites.

158 Eleventh Street

– Guided renovation of obsolete printing plant to beautiful office facility and leasing to major advertising company (over 7,200 SF).
The right Tenants. The right Tenant mix. Our experienced team collaborates with clients to understand their individual ownership goals. We help our clients select tenants who align with their objectives—whether a property is a long-term hold, likely to be renovated, or positioned for disposition at a specified date.
Pivotal to this strategy is bringing complementary businesses together to benefit from each others' successes, adding property amenities, and identifying tenants who can pay a competitive price and create the least risk. Blatteis Realty leases are structured with security measures to protect our clients' investments.
Landlord Representation Services
Creation and Distribution of customized Marketing Materials
Leasing Negotiations
Property Analysis
Market Analysis
Leasing & Marketing Strategy
Local, Regional & National Strategic Planning
Tenant Screening
Consistent and up to date leasing reports
Analysis of Tenant proposals